Baking Quotes to get you inspired to start baking today, every baker was a beginner one day, with practice, you will get better at it!
We have gathered the best baking quotes to get you motivated to start baking, and if you have been baking already, you will find a quote to inspire you to get that bread loaf perfect.
Baking Quotes
When you start baking, there will be some days when the baking may not be perfect and you might not be too happy by the results, that has happened to every baker, perfection is achieved by making the same recipe over and over, then you will know how to knead your dough to get the results you want to achieve.
Baking quotes will give you the inspiration to know many have been in your shoes before, today professional bakers share their best tips with everyone, but they also share their wise words to keep you baking.
Bakers, Cooks, and Pastry Chefs Quotes
Bakers, pastry chefs, baking bloggers and influencers shares their best encouraging words to help you to keep baking and achieve your dreams!
"Baking may be regarded as a science, but it's the chemistry between the ingredients and the cook that gives desserts life. Baking is done out of love, to share with family and friends, to see them smile." – Anna Olson
"Cooking and baking is both physical and mental therapy.." – Mary Berry
"A party without a cake, it's just a meeting." – Julia Child
"People who like to eat, are always the best people." – Julia Child
"No one is born a great cook, one learns by doing." – Julia Child
"Baking makes me focus, on weighing the sugar. On sieving the flour. I find it calming and rewarding because, in fairness, it is sort of magic – you start off with all this separate stuff, such as butter and eggs, and what you end up with is so totally different. And also delicious." – Marian Keyes
"I have dreams of becoming a professional pastry chef and having a little bakery, that's how much I love baking. I love to cook in general, but my heart lies in desserts." – Kim Barmouin
"Baking is both and art and a science." – Sherry Yard
"Baking is about multitasking. If you are organized and prepared, that's half of the battle." – Johnny Luzzini
"Baking is therapy." – Paul Hollywood
"Since I was a kid, baking was part of my life." – Paul Hollywood
"I believe with baking there is a certain nostalgic fix." – James William Middleton
"Unlike writing a book, which can take several years, baking is an instant gratification." – Jenna Blum
"I prefer cooking to baking. Baking, to me, is very precise, and it's about perfection." – Ree Drummond
"I think sharing recipes is such an important part of baking and the baking world." – Christina Tossi
"Baking is my favorite." – Laura Whitemore
"Baking is too precise for me. I cook with a pinch of this or that." – Eva Longoria
"Be a cupcake in this world full of muffins."
"Good things come to those who bake."
"The secret ingredient is always love."
"I never had a problem a proper cupcake couldn't fix." – Sarah Ockler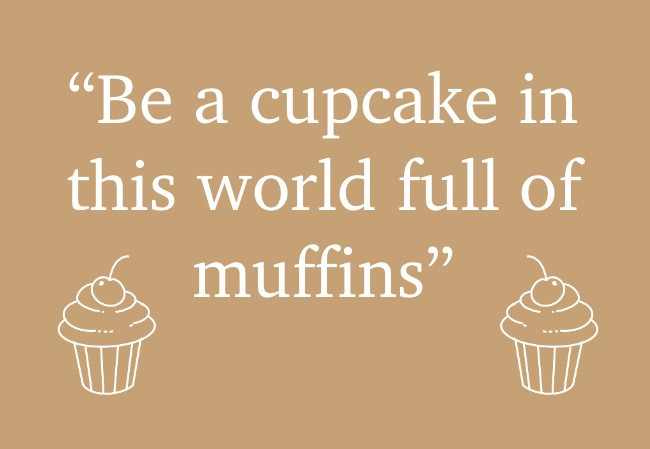 Baking Quotes Every Baker Loves
When you start baking, you may sign up to a baking school or a baking online course, there you will meet amazing people with the same career or hobby, they will tell you a baking quote often as you're learning the ropes of the trade.
Some days will go easy and your loaf of bread will be perfect as the recipe says, but there will be some days when it looks like nothing went the way it should, then a good Baking quote will be the inspiration you need to keep you going!
There are some baking notes you might be familiar with and it's easy to find them on the internet, some are well-known by many and some may be new for you.
When a quote is well-known by many, you can find it with ease on the internet, but it may be hard to find who said it for the first time, some are unknown.
From the list below, if you know who said it first, please write it on a comment, so we can add the source.
"Always bake with passion."
"Nothing says Home like the smell of baking."
"Cupcakes are muffins that believe in miracles."
"Life is short, lick the bowl."
"You can't buy happiness, but you can buy a cake, and that's kind of the same thing."
"I bake… what's your super power?"
"If in doubt, bake a cake." – Unknown
Closing
A good Baking Quote will always inspire you to keep going on those hard days when nothing went right, and as a baker I know that can happens often.
Learning one or more good baking quotes will help you to keep your spirit up on those days when you need to stay in the kitchen for long hours.
Nothing can be compared to that smile from people you love when they see your freshly baked loaf of bread or a cake to celebrate a birthday or a family event.
From my own experience, baking is worth all that work, but having a good quote to keep you going, it's even better.
If you know another baking quote that will help bakers around the world to keep baking, please share it on a comment, we will add it on the list!
Happy baking!
Related: Benefits Of Making Your Own Bread –

Thanks so much for sharing our blog on your Social Media!